Please log in to access all content on this page.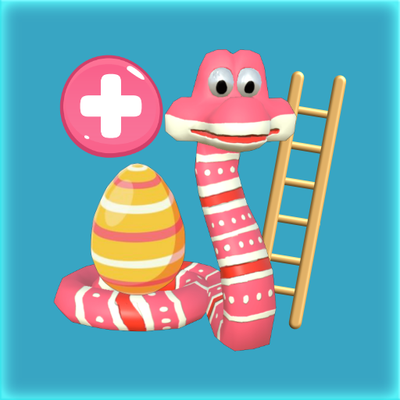 Whats New:
This snakes and ladders App introduces a new concept called as pet snakes. which justifies the word "Plus" at end of its title. Now players can bring their pet snakes on the board and these snakes will move on the board after every turn. a players pet will never eat him but it can eat his opponent and reward the player with coins stolen from the opponent.

completing boss levels from single player campaign will reward a player with snake eggs, these eggs can be hatched to unlock pet snakes. each pet snakes comes with different stats such as length, rewards, life steal. players can upgrade these stats by spending potions which can be earned by unlocking loot boxes.

Features of snakes and ladders - Plus a Family Free Board Game
-Play 31 Levels of Single Player Campaign and Unlock Eggs to Hatch Pet Snakes.
- Play Online with your friends or other players with two optional modes such as "Classic" and "Plus Mode".
- Play Local Multiplayer with upto 4 Players on One Single device.
- Play Boss Levels to Earn Snake Eggs.
- Hatch Eggs to Unlock Pet Snakes.
- Upgrade Your Pet Snakes to gain more advantage.