We get a lot of questions on how to attract publishers and investors, when registering on GamesRound.com. There is no guaranteed solutions, but after looking into several successful cases we've come to a list of do's and dont's.
First of – what do publishers look for most of the times – is it a good game? Yes and No. A game doesn't have to be best of the best but rather good enough to attract attention. Let's see what makes a good profile for a game?
Polish your Game presentation
Logo – first thing a publisher see. It has to be good looking. One could ask can you make a game if you cannot make a good logo? You are trying to sell your game to a publisher. Spend some time on a logo.
Short description – one, two sentence description of your game. Try to focus on information and not on emotions. Good example: "Fantasy Tower defense with Match3 elements. 60 levels" or "Endless runner with hilarious political characters". Not so good: "Minimalist. Atmospheric. Challenging." or "Shoot'em all and win!. Remember that your audience is Publishers, not gamers.
Gameplay Video – very important. If you have a gameplay – add it. Publishers tend to watch videos rather than read descriptions or click through screen shots.
Game metrics – if you can test your game – do it. Good game metrics is almost a guarantee that a publisher will connect with you. If you have metrics for your game – it means that you are already an advanced studio, which increases chances of success for a publisher. What metrics? Depends on a platform and genre, but here are common: Day 1, Day 7, Day 10, Day 30 retention, CPI, Average daily playtime.
Good studio profile – Publisher is choosing not a game, but a team, which will deliver more good games for them. It is very important to present your team and show your experience and capability to deliver a game. Add team members and add already developed games. This will make publishers fight for you.
Campero Games Case Study
1. Great short description of the team:

2. Three videos with three different games developed. Real photo of the team: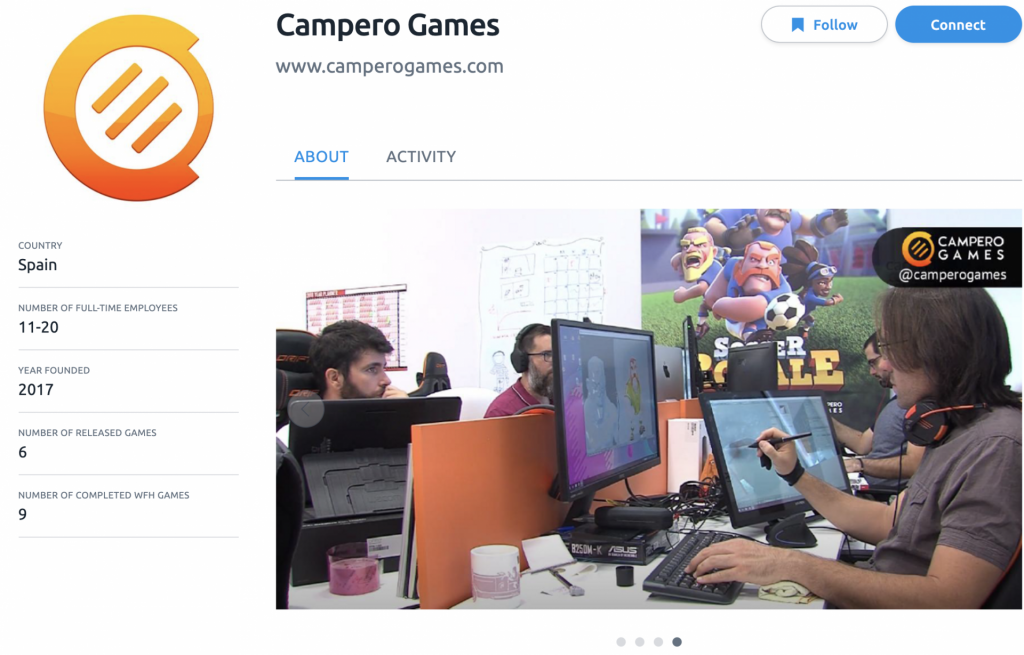 3. Great team presentation with key team members: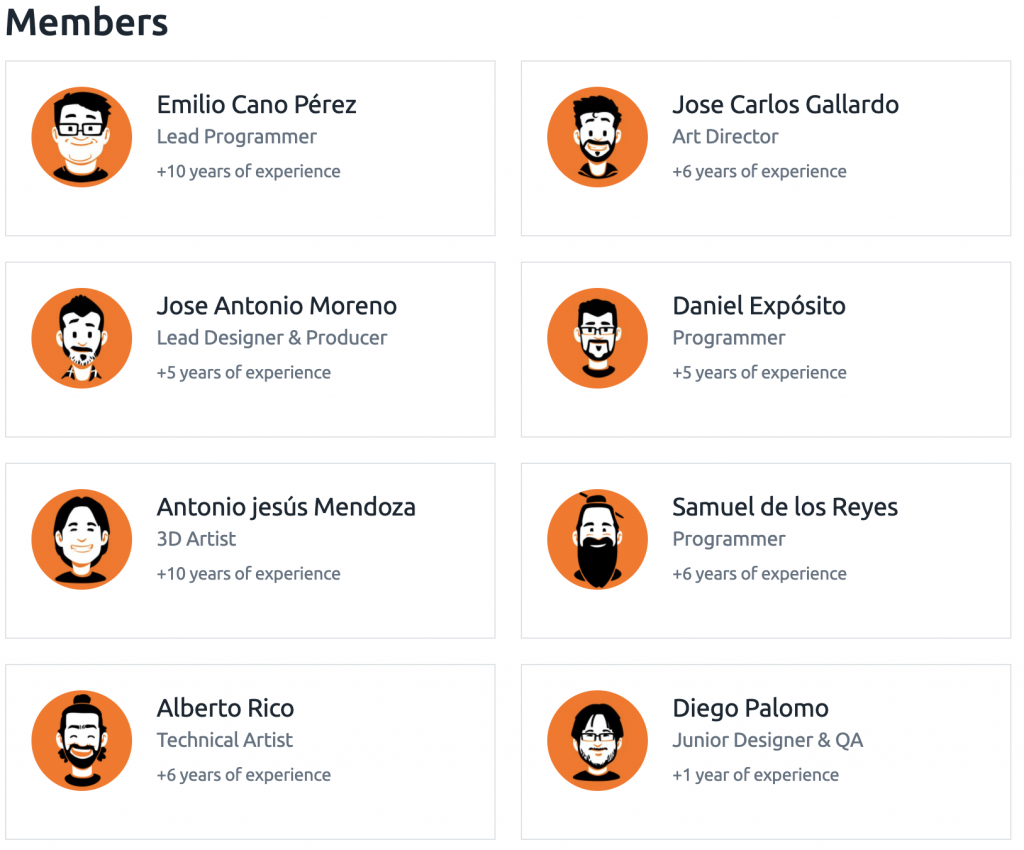 Results
We started collaborating closely with Campero around 2 months ago. These guys were super flexible, and super motivated to work with us. We are super happy that GamesRound helped us source developers with such talent. One of the HC game we made with them: Link.

Ilan Nabeth, Publishing Manager at Homa Games
The team registered June 30. After 6 days they had three requests from Publishers and were able to choose who to go with.
Campero Games landed a contract with Homa Games and released a game soon after:
It takes some time to create a good profile but the result is worth the effort. Good luck and reach out to us if you have any questions.
Andy.