Please log in to access all content on this page.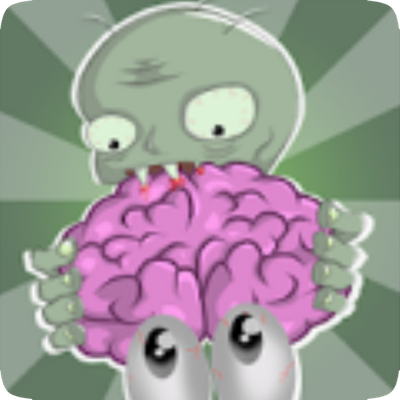 A zombie runs fast in your direction. He wants to eat your brain! Get away, FAST!
*
Brains VS Zombies is among the best kids games you can find today.
Two categories of this game:
Zombie games
Arcade games
Full of action and fun. The game is developed by Sava Sage Games, indie games studio.
Goal is to make games that are suitable for kids, but fun and catchy
for adults at the same time.
*
Your character is a delicious zombie snack - a big brain!
Your duty is to escape all the zombies and their attempts to catch you.
Play with a total of 17 brain characters.
Each character has different outfit (Example: Cowboy, Knight, Ninja, Princess
Samurai, etc.) You are simply going to love them. Functionality of the game is easy and simple:
There are 30 different levels as for now.
The higher level you reach, the more zombies are after you ready to eat you.
You only have one rule in the game:
Don't never let zombies touch you!
*
You can buy every Skin/character in exchange for golden coins you collect by playing.
The highest chances of collecting those coins are in Mini Games.
There are 5 different types of Mini Games.
Make the best score you can! Instructions for each of them:
-Lab Escape.
Tap to jump, anywhere on the screen and you move to up. Collecting coins and avoid zombies.
-Under The Sea.
You are placed under the water, avoiding obsticles such as: zombie sharks, chest treasure, anchor, etc.
Click on the left side of your screen to go left, on right
to go right.
-Flappy Brain.
Tap to jump, don't hit the big glass full of toxins and zombies inside.
-Underworld.
Tap left side of the screen to jump left, tap right side to jump right and tap in the middle to jump straight up.
Use coffins as platforms but take care of opened ones. Also be fast because zombie death reaper can catch you.
-Toxic Duct.
Move left and right to fall down. Avoid zombie rats and trash.
*
Brains VS Zombies is playing fair.
Our game will not collect any personal information from players.
The reason why our video game is really safe for kids.
*
DOWNLOAD NOW AND HAVE FUN!