Please log in to access all content on this page.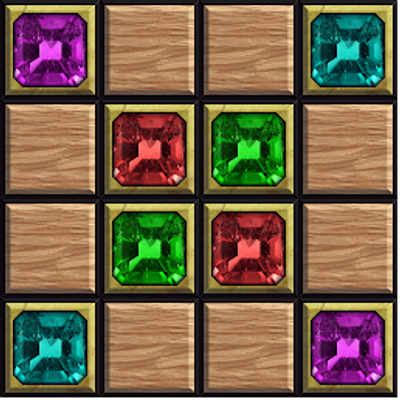 Block Puzzle - gems and wood
This Block Puzzle game is a kind of Block Puzzle with levels.
To solve the puzzle you need to connect blocks with numbers to make vertical or horizontal lines to clear them.

Block Puzzle Game how to play.
Drag blocks from slots to move them (cannot be rotated).
Fill blocks in a line with numbered blocks vertically or horizontally to clear it.
Clearing a line with a numbered block decrements its number or deletes it if its number is equal to one.
Each puzzle level has a limited number of game blocks, and the remaining blocks are displayed at the top of the game on a moving "TAPE".
The game is over if there is no space for additional block or there are no more blocks left when not all numbered blocks are removed.

Block Puzzle Game features.
This puzzle you can play for as long as you want, there is no time limit!
Puzzle game reduce stress and train your brain!
Six Themes included:
Main Set: 1.Gems, 2.Wood, 3.Stone - Six block colors for each theme.
Mono Set: 4.Gems, 5.Wood, 6.Stone - Same as Main but with single colored block.
Small game size.