Please log in to access all content on this page.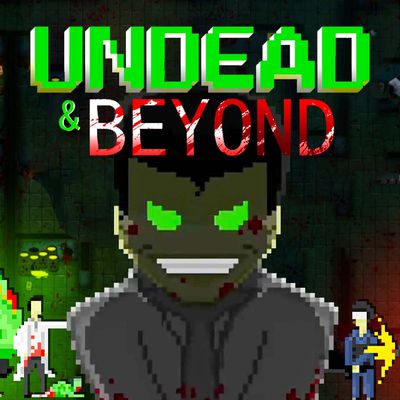 Undead & Beyond Zombie Games
Action & adventure pixel zombie game, take control of Dr. Beyond and escape

Take control of Dr. Beyond in his quest to escape the facility!

Undead & Beyond is a third-person action game in which the player takes on the role of the
titular Doctor Beyond. He tries to escape from the research center, while encountering various problems along the way. However, he has to fulfill more and more goals against the guards trying to stop him. Fortunately, the hero can raise the dead and make them fight on his behalf. Additionally, he can use a wide range of upgrades and gadgets to more effectively break through dozens of guards. Undead & Beyond Zombie Games features:

✓Addictive gameplay
✓Pixel art mobile game
✓ Use stealth, carefully plan your moves to
overwhelm your enemies with the hordes
✓ Exciting escape mobile game for pixel gamers
✓ A game that you play for the thrill
✓ Take out the oncoming horde of security

If you like to play pixel games, action games or you are simply looking for a moody escape adventure game that will draw you in completely, you've come to the right place. Undead & Beyond is the perfect game for you.

We're looking for an experienced publisher or investor to invest in the game's marketing and/or expanding and improving the game. We're willing to share the % of profits that the game's going to earn.