Please log in to access all content on this page.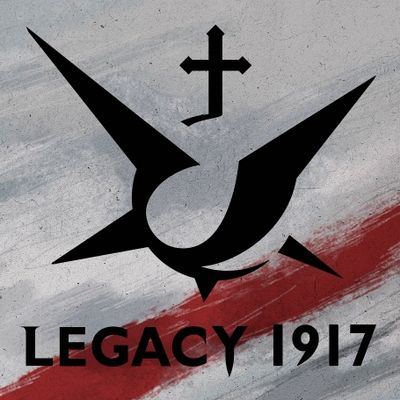 Dive into madness

Revolutionary times are when old foundations and traditions are destroyed giving way to new ones. It may be a nightmare and tragedy for some, yet for others — it's a feast of opportunities. Those who were friends yesterday become enemies depending on nothing but their survival instinct. A struggle begins between relatives, friends, neighbours, citizens and authorities.

THIS IS WHERE OUR STORY FINDS YOU...

The player will travel through a war-torn empire, where society is split and there is no unity. At the center of the story is a conflict between two brothers: the younger brother joins the anarchists and renounces his status and family while his older brother, Peter, serves as an officer in the Imperial Army. The revolution finds him in the trenches of the First World War. He still believes in a brighter future — even when his younger brother, succumbing to new trends, commits atrocities. Making his way through this new reality, which until recently seemed unimaginable, Peter is on a journey home trying to protect others from his brother's madness.

SEE IF YOU CAN MAKE IT IN THIS ADVENTURE

The enemy is always a step ahead in numbers and gun-power so the player must carefully analyze the battlefield, use the features of the environment and make informed decisions to complete each level.

FEATURES

● Hide in multilevel environments, use items to distract and confuse enemies, solve puzzles by analyzing one's surroundings.

● Explore various locations and interact with NPCs who's unique stories add to the immersive setting of the adventure.

● This grim post-war environment of the revolution depicting real locations becomes a perfect platform to tell the story of the rivalling brothers and the people who were looking to rebuild their lives following a clash of epochs.

● Distinct visuals with original art for each level that were inspired by classical and contemporary artists enhance the immersive effect the adventure's emotional storytelling provides.

● An original soundtrack inspired by classical music from the beginning of XXth century sends players off into the intense atmosphere of the revolution-torn country.