Please log in to access all content on this page.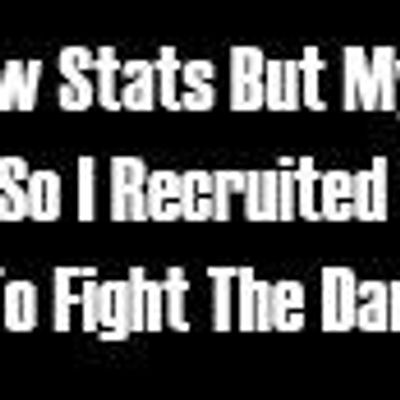 I Have Low Stats But My Class Is "Leader", So I Recruited Everyo
In 'I Have Low Stats But My Class Is "Leader", So I Recruited Everyone I Know To Fight The Dark Lord', the player uses 99 characters at once in turn-based combat. Enemies have hidden "Aggro" values that increase for each action the player takes. The player may freely switch between available characters and take actions until the enemy takes theirs, and it goes on from there.

The game has several battles where your party is restricted to several characters in order to teach the player how that group works together, so they have more knowledge when using the whole group. The player is thrown in not knowing much, but by the end is conducting a combat orchestra. There are also no random battles and the world map is similar to platforming games; no extraneous wandering to hope you find something. If you're spending your time on the game, you're doing something meaningful.

The long name of the game takes from the naming convention of "light novels" in Japan. As that has a sizable and competitive indie scene as well, they name their works with these long titles to help stand out from the crowd. For this game, if a gif or screenshot of 99 characters following after each other or piling in on one side of the battle screen isn't enough to get their attention, the name certainly will.

While the game has been released, we're currently looking at releasing alternate versions in order to maintain player's interest in the game. For instance, right now we're working on a more strategic combat system to attract new players and build value for old players that may be interested in the alternate version. In this way we can reduce our turnaround time on releasing a new project because we're able to reuse a lot, but it's also still time-consuming and bears some risk. That's why we're looking to this platform for potential investors in this and future projects.