Please log in to access all content on this page.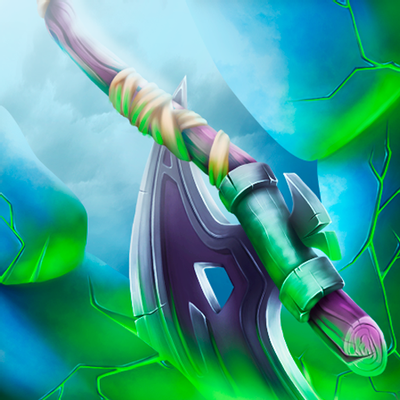 A mobile MMO RPG with a focus on real-time player interaction. At the beginning of the game, events start on a small single location where a player learns the basic game mechanics, and then he goes to a huge online location where he has an opportunity to interact with all the other players and can either unite with them or fight with them. From this point on, a player is free in his actions to explore the world, upgrade and improve his game character and outfit, kill monsters, bosses, and other players.

The main location consists of several parts, each of which is unique and not similar to the others. The transition to another location can only be made from the previous one, so players will find passages and move to more dangerous places and get more valuable trophies, as they upgrade. Premature transition to more complex locations is hindered by monsters whose level just will not allow a weak character to pass through them. Thus, all the players are balanced on the locations in terms of power, so that they can compete with each other equally.

Upon reaching certain levels, a character will master new classes that can be changed from a special NPC. Each class has its own characteristics, style of play and skills. Also, different classes need different outfit, although they can be in any available one. Thus, a player in the early stages of the game will not be puzzled by the question of which class to choose, he will have the opportunity to play each one during enough period before the next one opens. A player has the opportunity to change his class as many times as he wants, and does not lose absolutely anything at the same time.

Players' goal in the game will not be to complete various quests, but self-realization, wealth, fame, self-improvement, etc. There is no linear goal in the game, and each player sets goals and priorities for himself. The game is designed specifically for interaction, and with the help of regular and voice chat, players can easily communicate with each other. Thus, a player is immersed into another life, where he can find new acquaintances, friends, enemies, communicate with people from all over the world for any topic, thereby opening up almost limitless opportunities in all senses. Also, players can jointly pass special temporary locations, kill bosses, fight in groups, trade, create clans and capture territories.