Please log in to access all content on this page.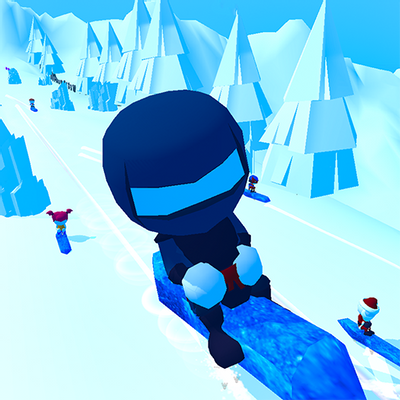 WATCH OUT FOR THE ICICLE RIDERS!

Available on Android platform.

WATCH OUT FOR THE ICICLE RIDERS! OR JOIN THEM?
Jump on an icicle and explore the ultimate winter adventure! Take the high speed downhill ride challenge and collect as many points as you can. Avoid obstacles and use the ramps to perform jumps! Don't forget to be the first one to cross the finish line.

ENDLESS ADVENTURE
Your icicle ride will never end. Spend hours and hours competing with up to 10 opponents in this endless challenge. Collect all of the achievements and compare your results with your friends or on high score board.

BE QUICK OR BE FROZEN
Discover bonus features and increase your speed or jump high as the sky. Remember that boulders, barriers and pits will slow you down!

PLAY ANYWHERE AND HELP THE PLANET
Icicle ride is the best way to spend your free time at home, with friends or travelling! But even better news is that while playing this game you are playing for the Planet – part of the ads income is donated to the pro-eco organizations!